Eucalyptus Distillery Museum
The museum is OPEN!! Yay!!
Thursday - Sunday, 10 - 4pm
Our Eucalyptus Distillery Centre
A range of displays make up the storyboard of the "Blue Eucy" industry, historic artefacts, video and static displays. A wander around the old distillery gives life to the old photographs.
The working model will operate demonstrating the full distillation process using in ground vats. Our retail area and cafe is where you can refresh with hot and cold drinks. Books and Souvenirs are a great reminder of your visit to the Museum and the Inglewood district. Given we're all about "blue eucy distilling", of course we have natural eucalyptus oil for sale in a range of convenient sizes and a marvellous range of products.
The park and toilets are open till dusk and are wheelchair friendly. The swings for the kiddies are also now complete. We remind you to ensure the kids wear sturdy footwear in the park, as the odd bindii seed is always lurking in the grass during the warm season, and look, but don't touch our local wildlife.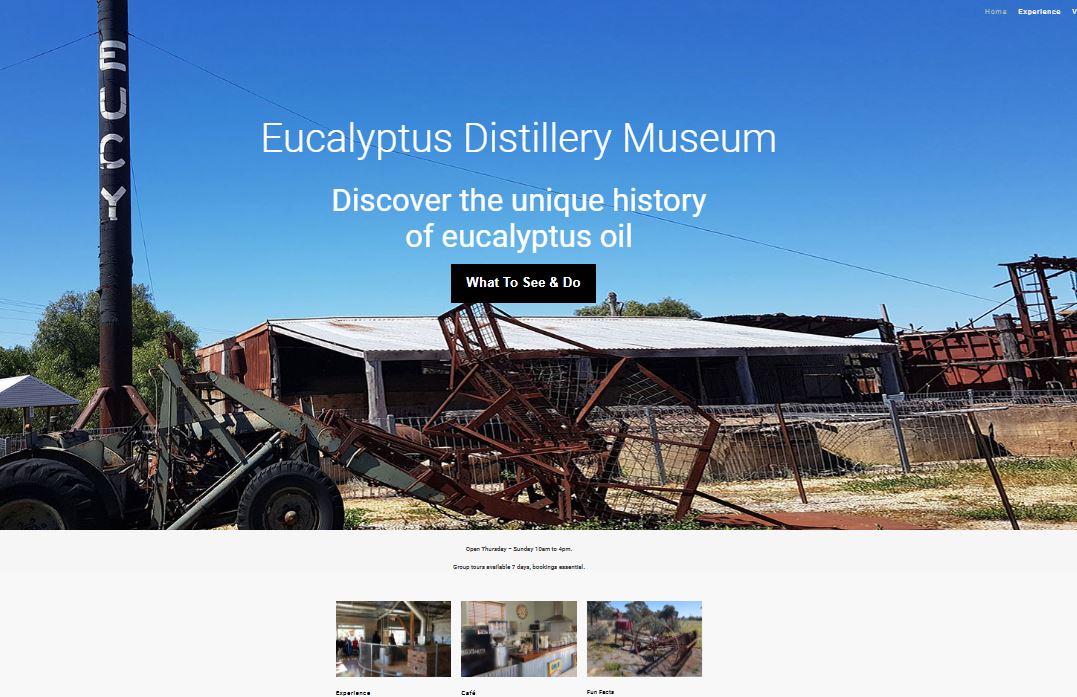 See our Tourism Website: https://www.eucymuseum.com.au/
Join us on Facebook

Our video clip on YouTube (click icon to play)

Instagram

@BLUE_EUCY_MUSEUM
Bookings for large groups need to be made in advance.
Please call us on 03 5438 3247 to make arrangements.
The Collection
Of importance is the museum collection, so we now have a standing invitation for all items, large and small for display, loan or to be donated. They must be relevant to our eucalyptus industry, and can extend from old newspaper clippings, books, photos, memories and machinery. It doesn't matter if it's rusty or ragged. We will gladly copy all items and return to you, if required. Talk to committee member if items are large or difficult to manage. Of particular interest are the people who worked in the industry, their stories and the importance of the industry to the district. This will be a key theme, so start writing.
A gift of two marvellous oil paintings by Mr Fred Watts was gratefully received. They are paintings of distilleries in the bush so are just perfect near the kiosk area.
SELF GUIDED TOURS ALL DAY just $5 ea How to find us:
Admission Pricing 2023

Family $20.00

Adults $10.00

Seniors $8.00

Bus Groups $8.00

Self guided tour $5.00 pp
New Project Underway
We are having fruitful discussions with Museums Victoria about returning the Cliff and Bunting Traction Engine. This is a marvellous piece of history and is currently being planned for restoration/conservation work at Scienceworks in Spotswood. This project may take a couple of years to establish relevant funding and construct a suitable home for it. It was purchased by the museum at the clearance sale on the distillery site and would be on an extended loan. We look forward to its return to the site!
Tax Deductible donations can be made to our Museum for Development, which will develop the space for the traction engine. more>
The TEA project more>
Like To Be Apart Of It?
If you would like to be a part of the excitement and hustle and bustle assisting the bus groups, we'd love to see you. Come and have a chat!!! We need some folks to demonstrate the distillery operation and all training is provided.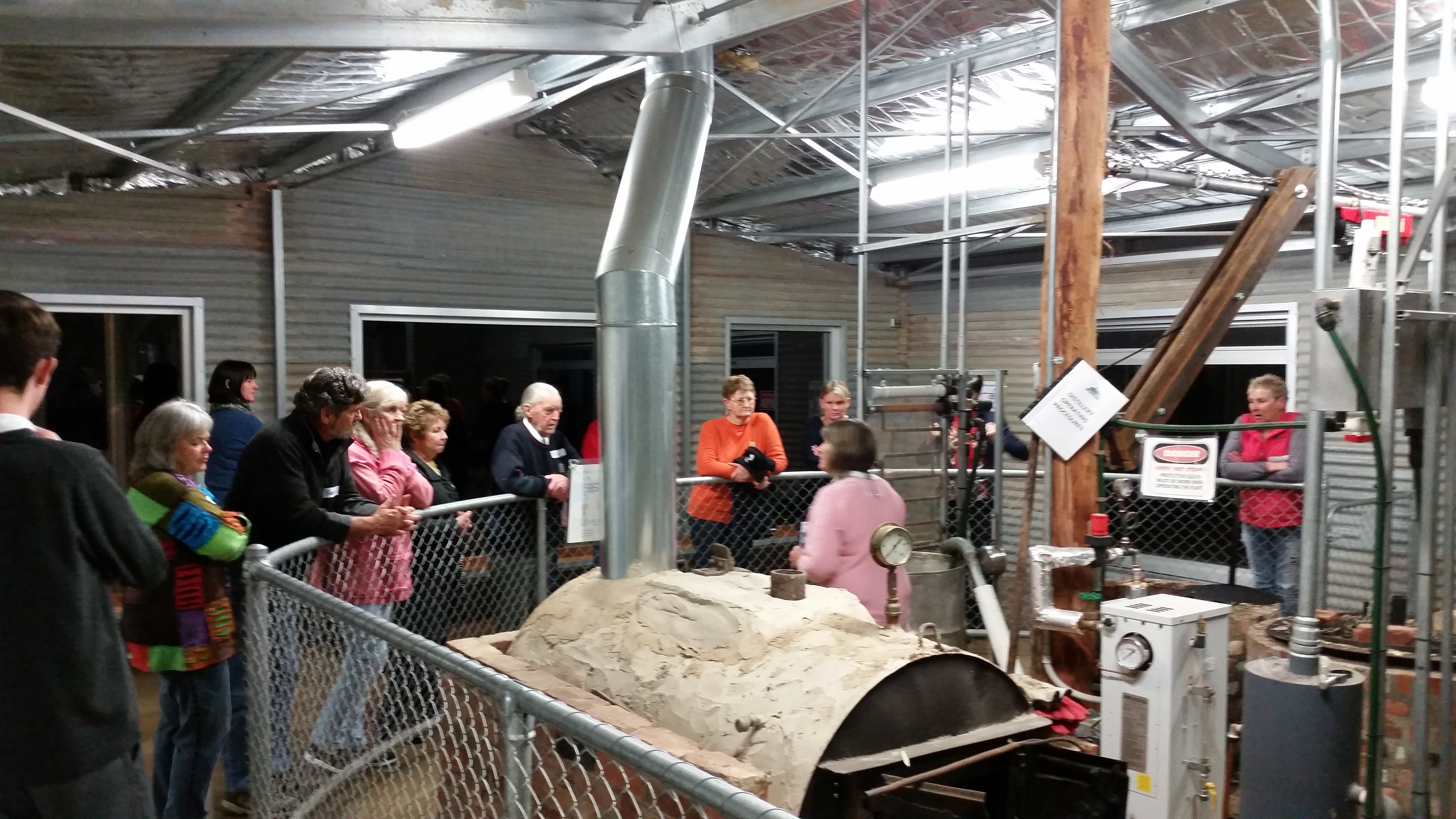 If you have a bit of a flare and like to be out in front, then this is a chance for you!
ps. The volunteers work for the Not For Profit Museum and support Inglewood tourism. The museum shop is a private business by arrangement.
For further information, please contact 03 5438 3247 or Murray Baud on 0409 309 090.
Email: eucymuseumsales@inglewood.vic.au. or Committee eucymuseum@inglewood.vic.au
Inglewood Eucalyptus Distillery Museum
ABN 80 963 499 526
Come and explore Inglewood in the Loddon Mallee. Just 50km NW or Bendigo. www.inglewood.vic.au