Business
Appleby Funerals
Phone: 03 5438 3189
Address: 25 Brooke St, Inglewood, Vic 3517
Champions IGA
IGA, Mitre10 hardware, News, Lotto
Mon to Friday 7.00AM - 7.30PM
Sat & Sun 7.00AM - 6.00PM
Public Holidays 7.00AM - 6.00PM


Cohalan Transport
Phone: Chris 0428 507 220
Fax: Ph/fx 03 5438 3147
Email: cotrans@bigpond.com
Inglewood, Vic, 3517
Collie Engineering
Phone: 03 5438 3428 M: 0400 383 606
Email: kooyoora@activ8.net.au
Kooyoora Park Retreat, 792 Brenanah- Kurting Road,
Inglewood, Vic, 3517
Computer Sales and Service
Phone: 03 5438 3143
Also on the Mobile 0417 577 741
Cousin Jacks Bakehouse
46 Brooke Street, Inglewood Vic, 3515
Tel: 0417 550 306, or email Lucas lcr9982@gmail.com
Closed on Tuesdays
Empire State Hotel
Phone: 03 5438 3050
91 Brooke St.

,

Inglewood,

Vic,

3517
Join Steve at the Empire State Hotel.
Open 11:00 am - 1:00 am Mon-Sat
12:00 noon - 11:00 pm Sunday
Available for all functions.
Eucalyptus Distillery Museum
Description
Hours Thursday to Tuesday 10 - 4:00pm.
Other times: by appointment for bus groups.
Wayside stop with toilets, Museum or wander the 3 acre park and historic distillery exhibits.
Need a group booking? Call the sales team to arrange the details. 03 5438 3247
Committee of Management, Secretary 0409 309090
Email: eucymuseum@inglewood.vic.au
Fixall Electrical
Details: Call Steve 0400 113 639
email: sdavies@netspace.net.au
Domestic and commercial electrical.
Fusspots at Inglewood
We Buy and Sell.
Open Friday to Monday and Public Holidays
(other days by chance)
Golden Triangle Plumbing & Maint Service
For all your plumbing needs. 03
54433103 or mobile
0418319506
Give Peter a call - in the Golden Trianlge.
Hairdresser, MGM Studio
Phone: 03 5438 3100.
96 Brooke St. Inglewood, Vic 3517
Cuts, Colours, Perms, Sets.....
Trading Hours
Monday
Tuesday Closed
Wednesday 9:00 - 5:00pm
Thursday 9:00 - 5:00pm
Friday 9:00 - 5:00pm
Saturday By appointment only
Sunday Closed
Horseworld
Saddlery & Pet Supplies.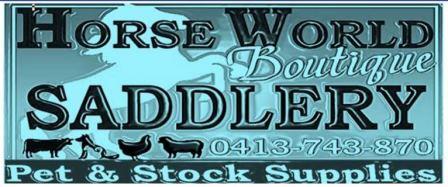 Phone 0413 743 870 Carey Imms
Facebook, @horseworldoz
18 Brooke St, Inglewood, Vic 3517
Hours: M, Wed - Frid 9-5, Sat 9-1. Ring if supplies required other times.
Inglewood Cafe
Phone: 5438 3057
74 Brooke St, Inglewood, Vic, 3517
Fish and Chips, Tea & Coffee, Sandwich bar
Inglewood & District Community Bank
Phone: 03 5438 3500,

Fax: 03 5438 3502

Email: InglewoodMailbox@bendigobank.com.au

Website: http://www.bendigobank.com.au/public/community_bank/community_contact.asp?community=174
64 Brooke St. Inglewood, Vic, 3517
Inglewood Emporium
We welcome you to Inglewood Emporium, an amazing collection of antiques and collectables for sale, housed in an historic old grocery store.
This wonderful old building, built in 1861 by Joseph Tivey with its original Bushells tea signs, beckons you to come in and recall an important part of our Australian heritage.
OPEN 7 DAYS 10-5.
You can also visit us on Facebook
Inglewood Op-Shop - Ambulance Auxiliary
Great old fashioned op shop, full of bargains. Funds raised go towards supporting our local Ambulance Station.
70 Brooke Street, Inglewood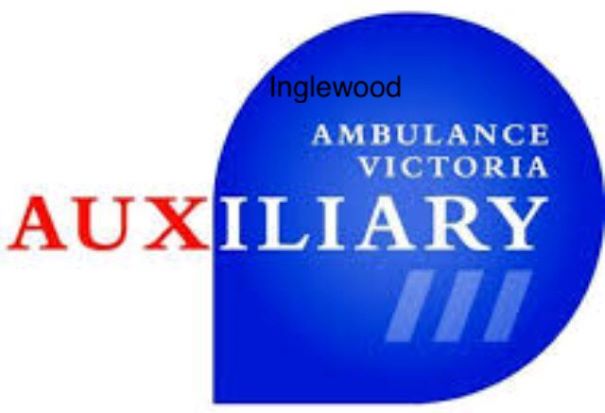 Always a bargain
Phone : 03 5438 3660
Email : inglewoodoppshop@gmail.com
FB : Inglewood Ambulance Auxiliary Op Shop
Hours of operation usually
M - F 9am - 4pm
Sat 9am - 12 noon
Inglewood Pharmacy
Phone: 03 5438 3021
Shop 2, 36 Brooke St. Inglewood, Vic, 3517
Description Refer to their facebook page
Opening hours:
Monday to Friday 9:00 am - 5:30 pm
Saturday 9:00 am - 1:00 pm
Jennings Store
Phone: (03) 54 383 036
Fax: (03) 54 383 036
82 Brooke Street , Inglewood, Vic, 3517
David Oakley at Jennings Store
Hours of opening: 12Noon to 5.30pm mon to fri. Except for the 3rd and 4th Thurs of every month when the hours are 3pm to 5.30pm, also 10am to 12noon.
Miner's Rights agent.
The Fat Butcher
Phone: 03 5438 3039
65 Brooke St,Inglewood, Vic 3517
New owners. New theme, but all the same great products.
All the team are still hard at work. Wonderful pork range and the renowned Inglewood Aged Beef continues.
Natural Soap Works
Call Jeff to discuss your needs.
Natural Soap Works,
PO Box 527, Bendigo, VIC, 3550
Nevins & Co.
Real Estate and Auctioneers
92 Brooke Street, Inglewood, Vic 3517
Tel: Ph 03 5438 3041
Post Office
Phone: 03 5438 3195
Grant St., Inglewood, Vic, 3517
Discuss with Trevor and Marie Ralph.
ROYAL HOTEL
67 Brooke St. Tel: 03 5465 6020
Hours

:

Tues - Friday 9am - 3pm,

Sat - Sun 8am - 3pm

Chat with Margie regarding bookings and catering.

Facebook: @Royalhotelinglewood2017.
About
Cafe opened for Breakfast and Lunch. All day breakfast, lunch menu from 12.

Shell Inglewood Service Station
Phone: 03 5438 3542
4562 Calder Highway,...on the North side of town.
All fuels at a good price.
Convenience store with restaurant opening in Jan 2016.
Hours: 6:00am - 10:00pm
Welcome to Inglewood

-

there's more than you think!

Gold, blue eucy, history and architecture, exercise or just some time to relax!
Eucy Museum - Re Opening
Plans are progressing for the anticipated opening from August 12th. The Committee is delighted to be concluding negotiations for the re opening in August. The business will open from the 12th August, with an official "re-launch" and short ceremony on the Sunday 15th at 2:00pm, which will also recognise the 10 years since opening in 2011.
Nicole Upton will operate the facility, with some fresh ideas and new products planned.
After such an extended closure, it will be great to have the museum open for visitors , tours and a great coffee.
Of course, these plans and dates are subject to the various health restrictions and pandemic.
2021 - 2031 Inglewood Community Plan (draft)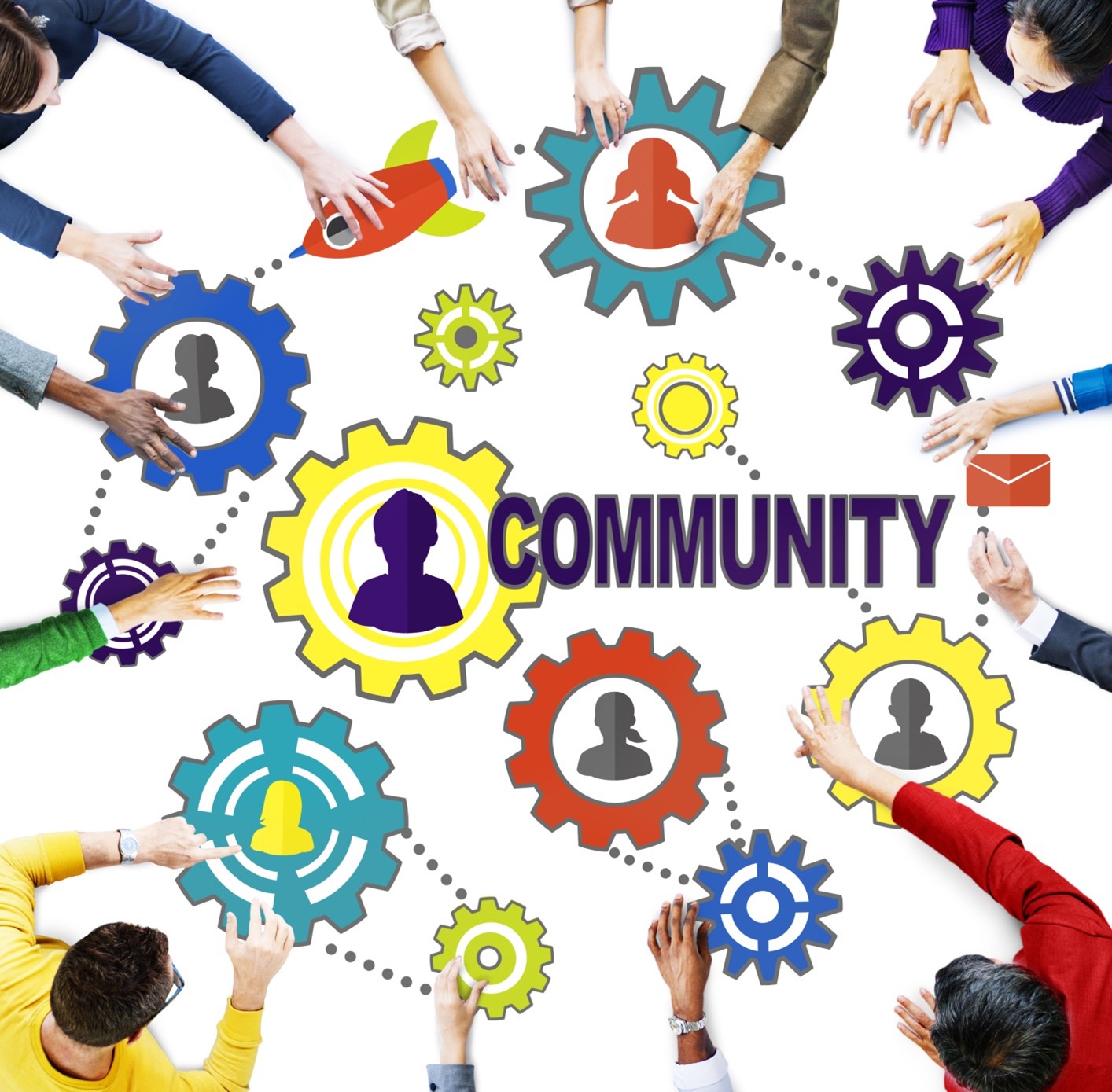 The Inglewood Development & Tourism Committee (IDTC) has been working on the revised Inglewood Community Plan for some time. Council restructured the processes and supported communities developing new plans.
The new plan has drafted after the community survey was collated. The Council has invited the IDTC to present the plan to Council's Technical Forum on 10th August.
The Community is invited to review the planbelow prior and provide any further feedback to the IDTC president Carey or Secretary Pauline [ email to IDTCsecretary@hotmail.com ]. The annual funding allocations will only be directed towards projects currently identified and scoped in the Plan.
Download the plan >> here pdf 1.64MB
The identified goals are in notional priority order, but smaller projects of a lower priority may be funded if "shovel ready" and adequate funding.
Goal 1: Built environment and town beautification

Goal 2: Improving where we live.

Goal 3: Tourism and marketing

Goal 4: Community health and wellbeing

Goal 5: Traffic Management

Goal 6: Sport and recreation

Goal 7: Social opportunities

Goal 8: Heritage, arts and culture

Goal 9: Natural environment

Goal 10: Improving our local economy

Goal 11: Connectivity: Internet and individual capacity
Some concept images from the Streetscape Masterplan, the top priority goal 1.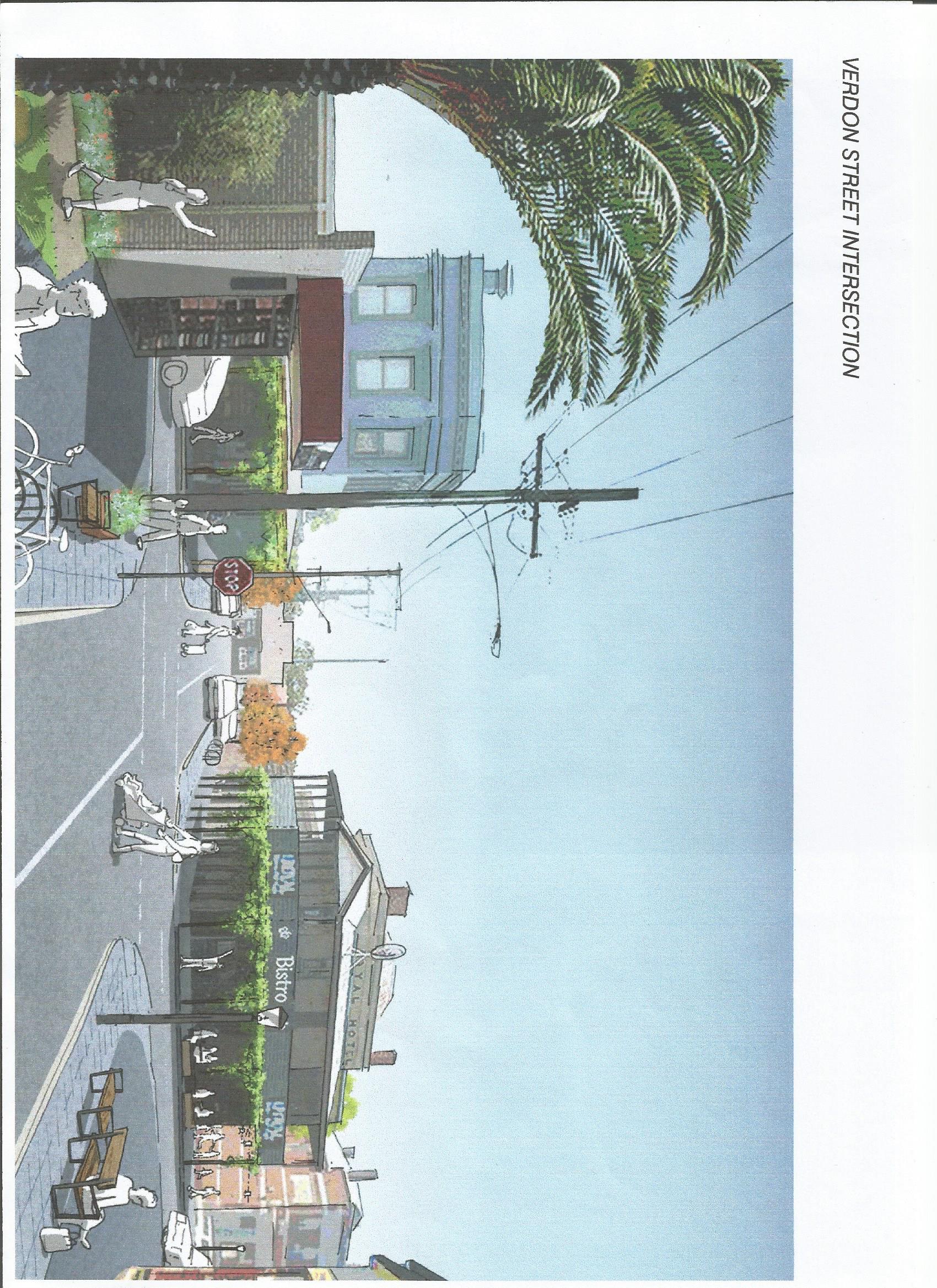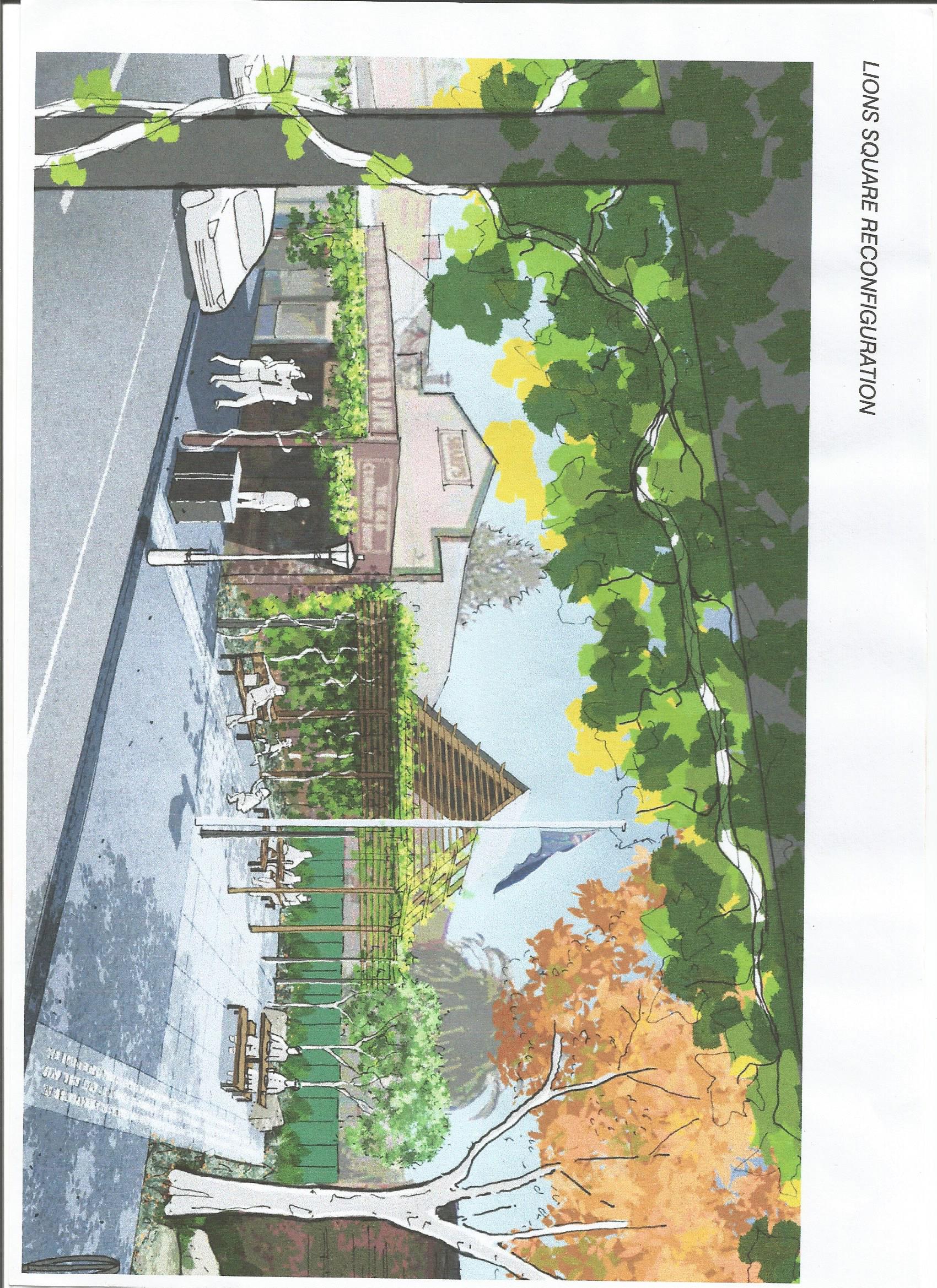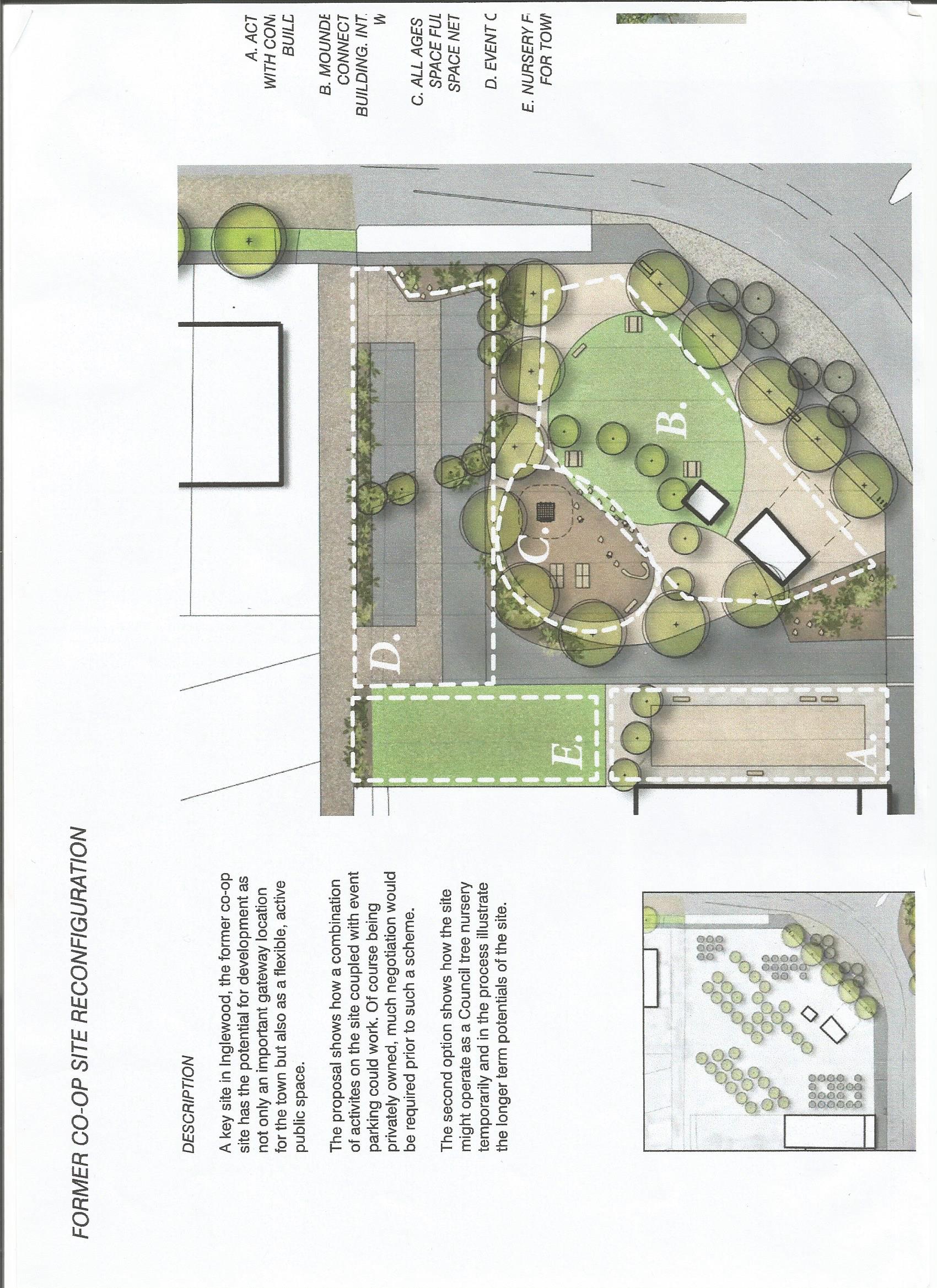 What did the 2010 plan achieve?
History of community planning
This is the fifth stage in the development of the Inglewood Community Plan. The first was the Inglewood Urban Design Framework, which was begun in 2002 and completed in April 2003. The second stage took place in January and February 2004. The third stage took place in 2004 when further public discussion focused on the progress to date and for further development and consolidation. Stage four was a public meeting held in 2008 which led to the development of the Inglewood Community Plan 2010.
The Inglewood community is proud of the many achievements made, an outcome of collaborative and combined efforts of many, benefiting the community in a number of ways.
Some of the successful initiatives include:
• Eucalyptus Distillery Museum. Formally opened in 2011. A Loddon Shire appointed Section 65 committee manages the site and ongoing development and provides for tours and the establishment of the retail area operation.
• Arts park development (right)
• Public drinking fountain - 2013 (right)
• Community Hub - participation with the community hub feasibility development activities and the Community Planning submission (below right)
• Inglewood Railway Station Redevelopment
• Adventure park at sports precinct
• Industrial Park development
Tourism & Marketing
• Inglewood geographic domain community website – www.inglewood.vic.au
• Brooke Street flags, highlighting businesses open for business in a consistent manner for the town.
• Brooke St. Brochure.
• Blue Plaque Heritage trail, in conjunction with the Inglewood & District Historical Society (below right)
• Tourism Information Board 2012/3. This project replaced the community directory sign which was seriously outdated.
• Input to Streetscape project
Community Celebrations
• Blue Eucy Festivals
• 150 Years of Gold, 1859 -2009
• Inglewood Alive Festival
Community Planning engagement
• Numerous community planning meetings to register, scope, and prioritise identified community projects. This has been an important function of the IDTC which has assisted many community projects to development. In conjunction with the Loddon Shire Community Planning team.
• Participation with the planning for the Railway Station redevelopment.
-------------------
INGLEWOOD ALIVE Festival

Unfortunately the 2021 Alive Festival has been cancelled due to ongoing Covid pandemic issues.

Looking forward to the next 2022 November festival
---------------------------
Volunteering
Volunteers play a vital and valuable role in the community of Inglewood.
Our volunteers are a diverse range of people who work tirelessly with organisations with the common interest of enhancing the Inglewood and district communities.
Volunteering can be a fun way of meeting new people, helping others and developing new skills.
It is also about sharing and developing personal skills and strengthening links between people in the community.
If you would like to be a valued volunteer, we would like to hear from you.
Please call the Inglewood Community

Neighborhood

House (ICNH) on 5438 3562
or call in and have a chat with the team.
We greatly appreciate and value your contribution.
Youth Support
Some kids can be under a lot of pressure! Decisions about the future, school stuff you may not know about, holiday boredom or struggling to find that perfect job!
A fantastic new site is up and running for the 16-25 year olds.
Tune In Not Out is 24hr TV for life's challenges, such as alcohol, drugs, mental health, exams and relationships.
Check it out! Pass it on! Spread the word!
It may help someone you know, and you may never know how.

TINO and thanks to the team that put it together!!
About Inglewood
Situated 199 km from Melbourne on the Calder Highway, this historic gold mining town presents a vision of the past. Inglewood forms part of the famous 'Golden Triangle' which encompasses some of the richest alluvial goldfields in the world. The last great Victorian gold rush occurred here in the 1860's, bringing prosperity and a burgeoning new life to a rural community, clearing the land of mallee scrub and producing wool for the young colony and for export to England.
Gold was like a magnet and miners flocked to Inglewood from all corners of the globe. A few miners' tents rapidly became a tent town of thousands. Inglewood became known as 'the city in the scrub'. In the third year of its existence Inglewood became a municipality, the Borough of Inglewood. Such was the wealth taken from the earth and rock, that the tent town became a community of substance, buildings of timber and brick; imposing structures, several of which stand today.
The gold was eventually extracted to economic limits and the miners departed. A new, though less profitable industry helped the town survive. Eucalyptus oil, first recognised for its wide ranging qualities from the earliest years of colonial occupation, was produced in quantity in the district. The Blue Mallee, locally known as 'Blue Eucy ', which produced an oil of exceptional quality, grows in abundance in the area. These days Inglewood is a service town for the surrounding rural districts and smaller communities.
Stay a while and you will be able to explore the town with he range of activities listed on the link below.
These can bring the history to life .
Collectibles, gold, blue eucy, history and architecture, ... or just relax!
Have an enjoyable time and come back to visit Inglewood again.
One of the reasons it's called the "city in the scrub"