Business
Appleby Funerals
Details
Phone: 03 5438 3189
Address
25 Brooke St
Inglewood, Vic 3517
Champions IGA
IGA, Mitre 10, News, Tattersals/Lotto
Mon to Friday 7.00AM - 7.30PM
Sat & Sun 7.00AM - 6.00PM
Public Holidays 7.00AM - 6.00PM


Cohalan Transport
Phone: Chris 0428 507 220
Fax: Ph/fx 03 5438 3147
Email: cotrans@bigpond.com
Inglewood, Vic, 3517
Collie Engineering
Phone: 03 5438 3428 M: 0400 383 606
Email: kooyoora@activ8.net.au
Kooyoora Park Retreat, 792 Brenanah- Kurting Road
Kingower, Vic, 3517
Computer Sales and Service
Phone: 03 5438 3143
Also on the Mobile 0417 577 741
Cousin Jacks Bakehouse
46 Brooke Street
Inglewood Vic
Tel: 0488 524 415
Closed on Tuesdays
Empire State Hotel
Phone: 03 5438 3050
91 Brooke St.

,

Inglewood,

Vic,

3517
Join Steve at the Empire State Hotel.
Open 11:00 am - 1:00 am Mon-Sat
12:00 noon - 11:00 pm Sunday
Available for all functions.
Eucalyptus Distillery Museum
Description
Hours Thursday to Monday 10 - 4:00pm.
Other times: by appointment for bus groups.
Wayside stop with toilets, Museum or wander the 3 acre park and historic distillery exhibits.
Need a group booking? Call the sales team to arrange the details. 03 5438 3247
Committee of Management, Secretary 0409 309090
Email: eucymuseum@inglewood.vic.au
Fixall Electrical
Details: Call Steve 0400 113 639
email: sdavies@netspace.net.au
Domestic and commercial electrical.
Fusspots at Inglewood
We Buy and Sell.
Open Friday to Monday and Public Holidays
(other days by chance)
Inglewood Cafe
Phone: 5438 3057
74 Brooke St, Inglewood, Vic, 3517
Fish and Chips, Tea & Coffee, Sandwich bar
Golden Triangle Plumbing & Maint Service
For all your plumbing needs. 03
54433103 or mobile
0418319506
Give Peter a call - in the Golden Trianlge.
Hairdresser, MGM Studio
Phone: 03 5438 3100.
96 Brooke St. Inglewood, Vic 3517
Cuts, Colours, Perms, Sets.....
Trading Hours
Monday
Tuesday Closed
Wednesday 9:00 - 5:00pm
Thursday 9:00 - 5:00pm
Friday 9:00 - 5:00pm
Saturday By appointment only
Sunday Closed
Horseworld
Saddlery & Pet Supplies.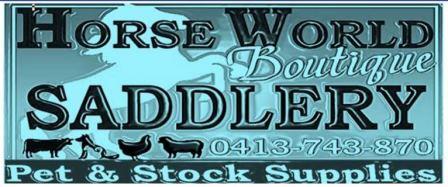 Phone 0413 743 870 Carey Imms
Facebook, @horseworldoz
18 Brooke St, Inglewood, Vic 3517
Hours: M, Wed - Frid 9-5, Sat 9-1. Ring if supplies required other times.
Inglewood & District Community Bank
Phone: 03 5438 3500
Fax: 03 5438 3502
Email: InglewoodMailbox@bendigobank.com.au
Website: http://www.bendigobank.com.au/public/community_bank/community_contact.asp?community=174
64 Brooke St. Inglewood, Vic, 3517
Inglewood Emporium
We welcome you to Inglewood Emporium, an amazing collection of antiques and collectables for sale, housed in an historic old grocery store.
This wonderful old building, built in 1861 by Joseph Tivey with its original Bushells tea signs, beckons you to come in and recall an important part of our Australian heritage.
OPEN 7 DAYS 10-5.
You can also visit us on Facebook
Inglewood Pharmacy
Phone: 03 5438 3021
Shop 2, 36 Brooke St. Inglewood, Vic, 3517
Description Refer to their facebook page
Opening hours:
Monday to Friday 9:00 am - 5:30 pm
Saturday 9:00 am - 1:00 pm
Jennings Store
Phone: (03) 54 383 036
Fax: (03) 54 383 036
82 Brooke Street , Inglewood, Vic, 3517
David Oakley at Jennings Store
Hours of opening: 12Noon to 5.30pm mon to fri. Except for the 3rd and 4th Thurs of every month when the hours are 3pm to 5.30pm, also 10am to 12noon.
Miner's Rights agent.
Meats on Brooke
Phone: 03 5438 3039
65 Brooke St,Inglewood, Vic 3517
They have the lot!!
A customer review from a Restaurant in Bendigo!
Pat and James from Meats on Brooke. Throughout our combined 40 years of hospitality experience we have never met such passionate, committed butchers. Not only do they whole dry age their beef (look it up and see how many other do) but they know the farms (mostly local when possible) that rear the meat, what they are fed and how they are treated. This all results in the amazing products we are fortunate to use. Their store is immaculately presented & have regular inspections to maintain a high standard.
Natural Soap Works
Call Jeff to discuss your needs.
Natural Soap Works,
PO Box 527, Bendigo, VIC, 3550
Nevins & Co.
Real Estate and Auctioneers
92 Brooke Street, Inglewood, Vic 3517
Tel: Ph 03 5438 3041
Post Office
Phone: 03 5438 3195
Grant St., Inglewood, Vic, 3517
Discuss with Trevor and Marie Ralph.
ROYAL HOTEL
67 Brooke St. Tel: 03 5465 6020
Hours

:

(pending Liquor license)
Tues - Friday 9am - 3pm
Sat - Sun 8am - 3pm
Chat with Margie regarding bookings and catering.
Facebook: @Royalhotelinglewood2017.
About
Waiting on council approval for liquor licence
Cafe opened for Breakfast and Lunch. All day breakfast, lunch menu from 12.
Looking forward to offering alcohol & a dinner menu soon
Shell Inglewood Service Station
Phone: 03 5438 3542
4562 Calder Highway,...on the North side of town.
All fuels at a good price.
Convenience store with restaurant opening in Jan 2016.
Hours: 6:00am - 10:00pm
That Health Place
Massage Therapist, Yoga, Homeopath, Reiki, Registered Nurse
By appointment.
Phone: 03 5438 3107.
Address: 96 Brooke St. Inglewood
Monday 10-12, 6 - 7:30pm for Yoga, Commencing 5th Feb, 2018
Tuesday - Friday 9:30am - 6 pm
Saturday 10 - 3pm